Magazines Aren't Dead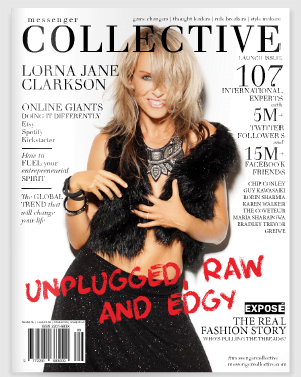 Our new favourite magazine is Messenger Collective. A new title from Lisa Messenger at the Messenger Group. Published here in Sydney, it is a fantastic mix of business, design, art and fashion.
With a strong belief in unique marketing and strategic engagement , the magazine showcases Australian entrepreneurs and is full of inspiring stories about startup businesses doing great things and smart, innovative way to get ahead in business and life. It's different from all the other glossies available at the moment and I'm really looking forward to the next issue.
Their motto ? "We strongly believe that no good idea should be abandoned and that there's never only one way to do something" . Good enough for me!
Check up the Messenger Group online
Check out the Messenger Collective online