Responsive Web Design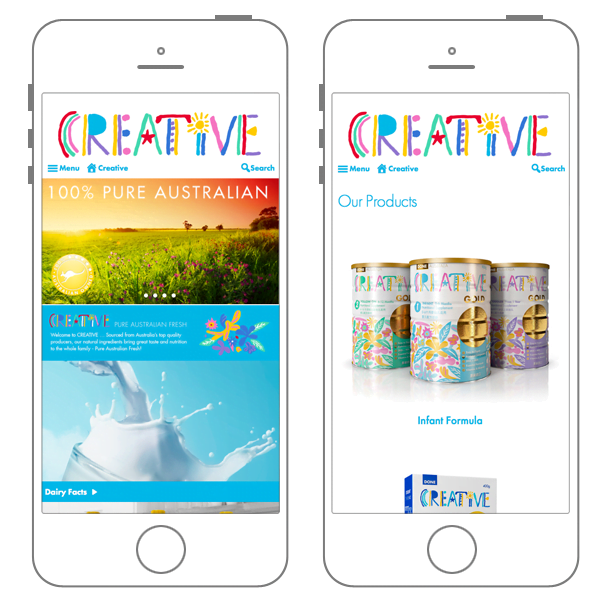 We've been designing responsive web sites for a while now. When a website is responsive, the layout and content adapts based on the size of the screen it's presented on. A responsive website automatically changes to fit the device you are viewing it o be it a widescreen desktop monitor, a laptop, a tablet, and the mobile phone.
These day's we don't really like to design a website that doesn't work beautifully on a small hand held device. If you haven't noticed mobile technology such as smartphones and tablets have surpassed computers and print media as the No. 1 vehicle to receive share and distribute information.
We are literally glued to a our phones. They go everywhere with us and we rely on them for everything. This reliance has completely changed how we engage with websites as consumers and ultimately forced us as designers to think about how we create our client's digital space.
A website is the first point of contact most of your customers will have with your business. Your site not only needs to be a first class marketing tool but also a streamlined lead generation machine. And as over 1.3 billion people access the web from their mobile devices everyday it's pretty much a no brainer that your website should offer a compelling, easy to navigate mobile centric version of your website.
Still not convinced? Check out the statistics on mobile below:
1. Global smartphone use will reach 2 billion by 2015 (Bloomberg)
2. Nearly half of American smartphone owners used shopping apps in June 2012 (MarketingPilgrim)
3. 45 percent of users between 18 and 29 use mobile search daily (Icebreaker Consulting)
4. 31 percent of mobile Internet users mostly go online using cell phones (Pew 2012)
5. Across all industries, mobile traffic is increasing by 3.5 percent per month (Televox)
6. 35 percent of smartphone owners expect to access the Internet using their phone more in the future (Televox)
7. The number of local searches on mobile devices quadrupled in 2012 (Local Search Association)
8. Of the estimated 30 billion annual mobile searches, about 12 billion are local searches (Search Engine Land)
9. Tablet users access search 73.9 percent of the time, more than any other activity (eMarketer)
10. Local mobile searches (85.9 billion) are projected to exceed desktop searches (84 billion) for the fist time in 2015 (eMarketer)
For more information on mobile responsive design solutions call our office on 02 8502 9138 or email us on info@webbirddigital.com.au