Prepare your business for take off with Web Bird Digital's latest business package. The Runway is a fully responsive WordPress based small business website package which grows with your business. Start with a simple one-page website and add features as your business ascends; or start in-flight with a fully loaded website. Launch your business to the cloud with The Runway.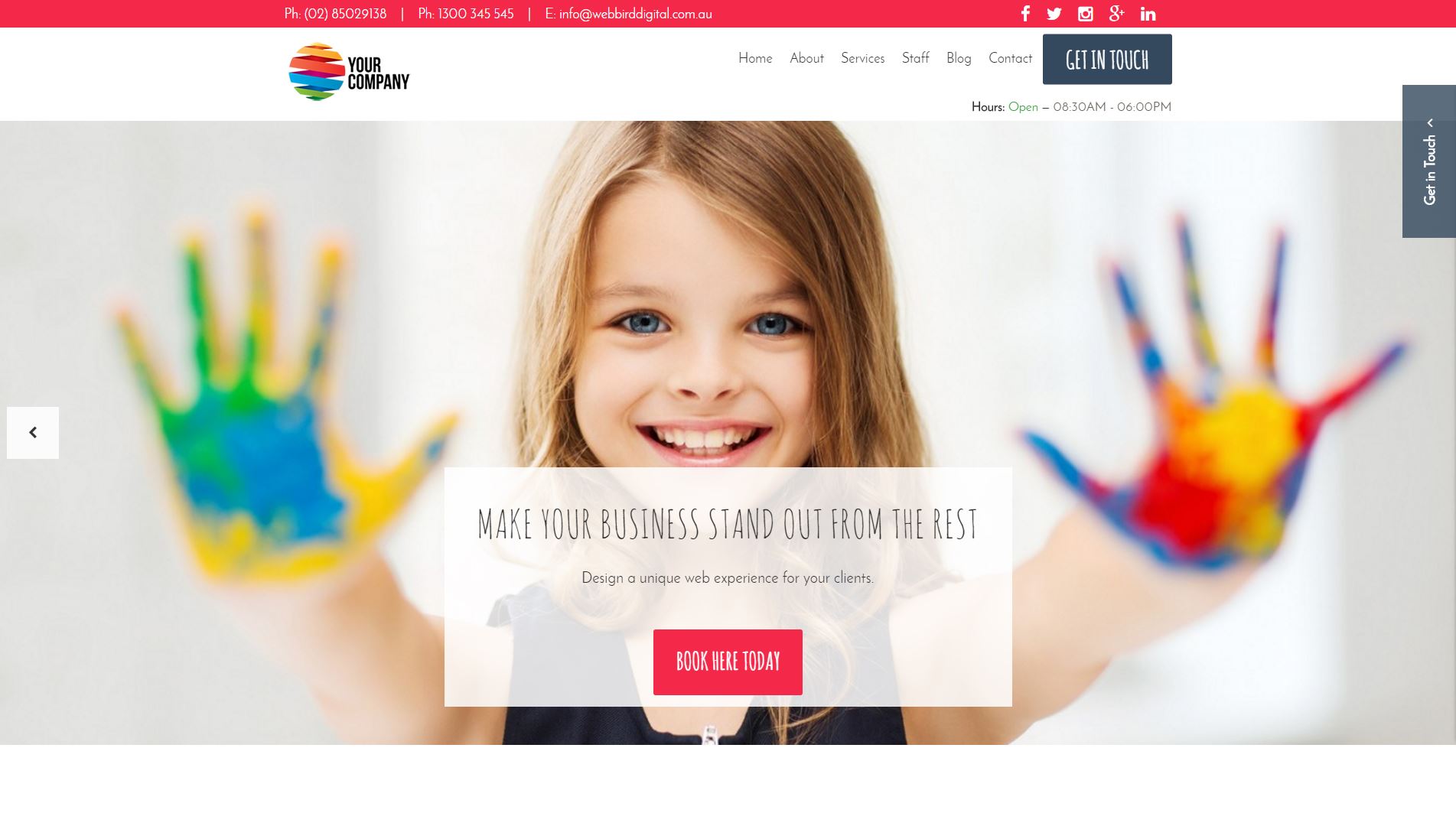 View Demo
Our unique small business website
The Runway is a modular website. In it's most basic form it is a basic lead-generating website. Adding the Complete Pack adds new functionality to the website such as a showcase of your services, image galleries or case-studies and the ability to add more pages and news posts, transforming it into a complete website.
Pricing
As a basic lead-generating website, The Runway costs $2,250*. This includes the Pages, Services and Pull-out Sidebar extensions and the setup of up to 4 pages. This is perfect for Tradies or small business owners looking to get started without the initial expense that comes with most websites.
Adding the Complete Pack to unlock the fully featured version of The Runway costs $3,000*. This includes all of the features of the above, plus the Image Galleries System (or case-studies), Accordion (FAQ module), Trading Hours, Testimonials and Map extensions, as well as the setup of up to 8 pages. We also dedicate more time to the design and setup of the website to ensure that your brand looks it's best.
*All prices quoted are excluding GST and subject to change at any time without notice. Listed prices are indicative only, please contact us for a quotation.
 EXTENSIONS