This is what we found interesting this week…
A/B Testing For Beginners: 70 Resources to Get You Started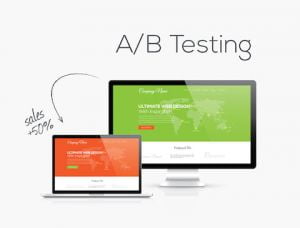 There are two ways to make more money from your website. The first is to drive more traffic, and the second is to convert more visitors into customers.
Perhaps you already know about traffic acquisition as there are thousands of resources online for it… But what about conversion optimization? How do you know what to test or how to run A/B tests?
Sure, there are a ton of resources that break down the art of A/B testing and conversion rate optimization. But very few of them walk you through the whole process from the very beginning (how to come up with test ideas) to the very end (how to improve your conversions).
In that spirit, I thought I would teach you everything you need to know about A/B testing…
Read more here…http://bit.ly/1skBwx9
---
Apple unveils thinner iPad Air 2, iPad Mini 3 and new iMacs
Apple has unveiled a thinner iPad with a faster processor and better camera as it tries to drive excitement for tablets amid slowing demand.
The iPad Air 2, at 6.1mm "thin", also adds many of the features previously available on iPhones.
That includes the ability to take burst shots and slow-motion video and the inclusion of a Touch ID fingerprint sensor for use instead of a passcode, as was indicated in a leak from Apple yesterday.
The iPad Air 2 also has an anti-reflective coating that makes its 9.76-inch screen 56 per cent less reflective, senior vice president of marketing Philip Schiller said at the event at Apple's headquarters in California.
Read more here…http://bit.ly/1rCCtPH
---
15 Step Guideline To Create Your Perfect 2015 Digital Marketing Strategy


It is hard to believe that 2015 is right around the corner!
As the weather starts to warm up, digital marketers' brains just begin to warm up and think about the budget for the New Year. The million-dollar question is what are the best digital networks to invest into and what platforms should receive more exposure for 2015?
Malcolm X was quoted as saying, "The future belongs to those who prepare for it today." If you are reading this article, you are likely a step ahead of the competition by staying sharp in news and trends in the online marketing field. By starting to think about the future of online marketing, you can plan out a successful 2015 year for your business while staying a step ahead of the competition.
The 15 step guideline for the perfect 2015 digital marketing strategy will provide you with a digital marketing blueprint for the upcoming year.
Read more here…http://bit.ly/1vOxrEa
---
Autodemo launches new product based on growth in infographics, content marketing
There's been a shift in the way consumers buy products. Before, marketers had more control over how consumers received information. "Now, the customers are in charge," saidJ.C. Stites, CEO of Autodemo LLC, which produces automated demonstrations to showcase software products and websites.
It used to be that early on in the sales process, a consumer would contact a company about a product, such as by going into a store, he said. Now, customers do research beforehand and contact the company much later in their purchasing-decision process.
It's all about content marketing, he said, and smart marketers are tapping into this by using social media and videos to market to their customers. Consumers "have got to feel good about the brand, that there's a trust, a relationship there," he said.
Read more here… http://bit.ly/102hxw7
---
Four Reasons to Kick-Start Your Content Marketing Strategy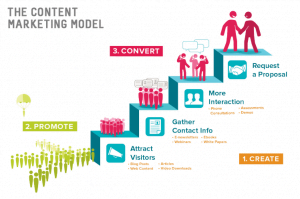 Once a marketing niche, content marketing has gradually emerged to become a staple of most forward-thinking organisations' marketing mix. Yet there are still marketers struggling for reasons to allocate budget, staff, and effort into content marketing.
Content marketing is necessary to stay relevant in your users' eyes — and it's easier to start than you might think using video. Here is some tried and tested advice:
Read more here… http://bit.ly/1w14Zyz
---
Using social media apps to improve business analytics
In the past, any kind of video marketing implied high costs, long production times and massive resource investments. Today, the vast majority of people make their own videos and share them online. That's the takeaway from Animoto's Video Creation Study, which asked people how often they created their own video productions – and more importantly, how they distributed them.
Facebook is far and away the most popular choice for personal video distribution, with 76 percent of respondents saying they posted self-made videos on Facebook. Email was also a popular choice, with 52 percent, while 50 percent had uploaded something to YouTube.
Read more here… http://bit.ly/1sv1MXR